Tsogo Sun Hotels Board Of Directors
M VON AULOCK
BCom BAcc
Executive Director – Chief Executive Officer
Date appointed: 10 May 2019
Marcel Nikolaus von Aulock served his articles at PwC and joined Tsogo Sun as Group Financial Manager in 1999. In 2004 he was promoted to Group Strategic Planning Director, in 2009 he was appointed CFO, and in September 2011 he assumed the role of CEO of Tsogo Sun. Marcel resigned from Tsogo Sun on 1 June 2017, but re-joined the Tsogo Sun Group on 1 June 2018, as Chief Executive Officer of THL. He has been a Non-executive Director of HPF since December 2018, and Non-executive Director of International Hotel Properties Limited since October 2018.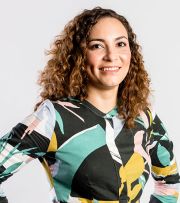 L MCDONALD
CA (SA)
Executive Director - Chief Financial Officer

Date appointed: 30 September 2011
Laurelle McDonald served her articles at Grant Thornton and joined Gold Reef Resorts as Assistant Financial Manager at Silverstar Casino in 2007. She was appointed as the Group Financial Manager and the Company Secretary of Gold Reef Resorts. After the acquisition of Gold Reef Resorts by Tsogo Sun, Laurelle was appointed Corporate Finance and Treasury Manager of Tsogo Sun. She was appointed Chief Financial Officer of THL upon its unbundling from the Tsogo Sun Group.